Messe Düsseldorf presents virtual trade fairs – dimedis integrates registration, web sessions for conferences and matchmaking on a single platform – FairMate offers augmented solutions for hybrid trade fairs
Cologne, January 21, 2020 – The software company dimedis has implemented virtual events for Messe Düsseldorf for several of its leading international trade fairs: glasstec VIRTUAL (October 20–22), virtual.MEDICA und virtual.COMPAMED (November 16–19) as well as drupa preview (a total of three events, the last one on December 8). For Messe Düsseldorf's virtual events dimedis is building a platform on the basis of the entrance and visitor management solution FairMate and integrating registration services, web sessions (video conferences and presentations) as well as matchmaking. Furthermore, dimedis is embedding additional extensions for lead generation and content visualization. With FairMate, dimedis thus offers a comprehensive solution for physical, hybrid and virtual trade fairs.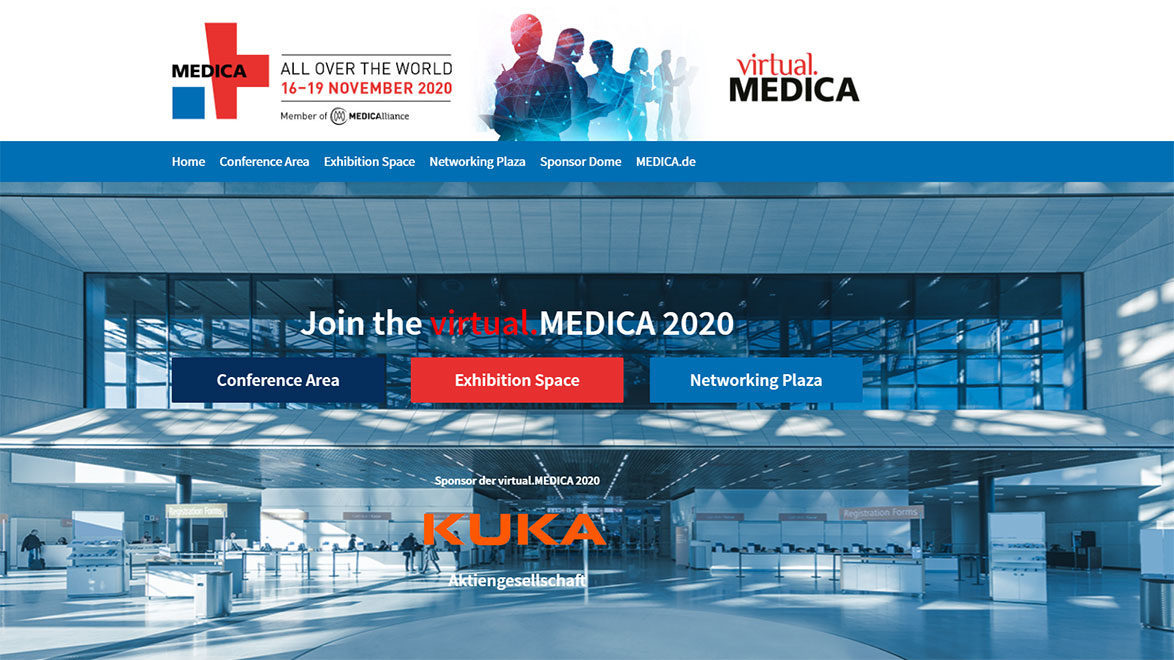 The virtual MEDICA at Messe Düsseldorf (photo: dimedis)

Under the buzzword "hybrid trade fair", Messe Düsseldorf is expanding and optimizing its digital service portfolio, launching new virtual events and thus strengthening the hybrid character of its leading international trade fairs. Hybrid trade fairs are a mixture of the physical event on site and digital content. Wolfram N. Diener, President and CEO at Messe Düsseldorf stresses: "This move consolidates the pole position of Düsseldorf's leading global trade fairs as central communication and information platforms for their respective industries –physically and virtually – during the trade fair opening hours and also throughout the year." Messe Düsseldorf has been supplementing its physical trade fairs with digital formats and services for some time now. On the trade fairs' online portals the exhibitors are able to present themselves and their products in multimedia form and make contact with other representatives of the sector. This digital offering is now being supplemented with virtual events with live formats and, at the same time, restructured.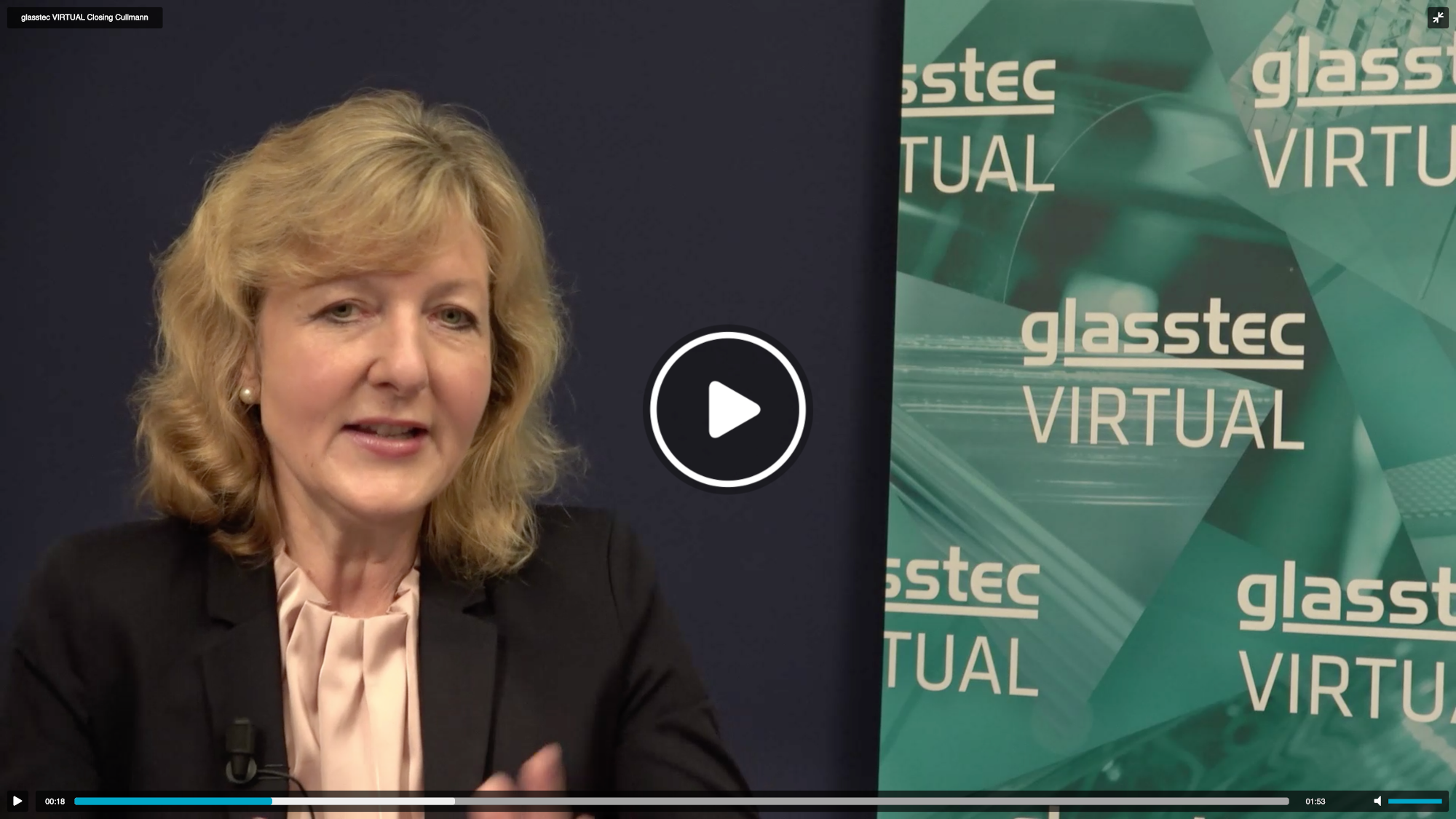 dimedis integrates a video conference tool in a trade fair portal for the first time (photo: dimedis)

Georgi Mihov, member of the board at dimedis, talks about the new functions for virtual and hybrid trade fair formats: "Messe Düsseldorf's portals are already based on the FairMate's content management system, as are the ticket offices. Due to the large challenges faced by the trade fairs during the coronavirus crisis, hybrid and virtual events are an important option, and will remain so after the pandemic. We are proud to have been able to implement virtual trade fairs together with our customer Messe Düsseldorf. dimedis's main strength lies in its know-how in the integration of different applications and their connection via interfaces. Thus, for the glasstec VIRTUAL we integrated the video conference software Zoom for the first time. This also applies to the connection of the matchmaking app Grip. The user data from FairMate with the structure data also serve as the basis for matchmaking. FairMate is now very well positioned to implement virtual and hybrid trade fairs and to bring together different applications on a central platform."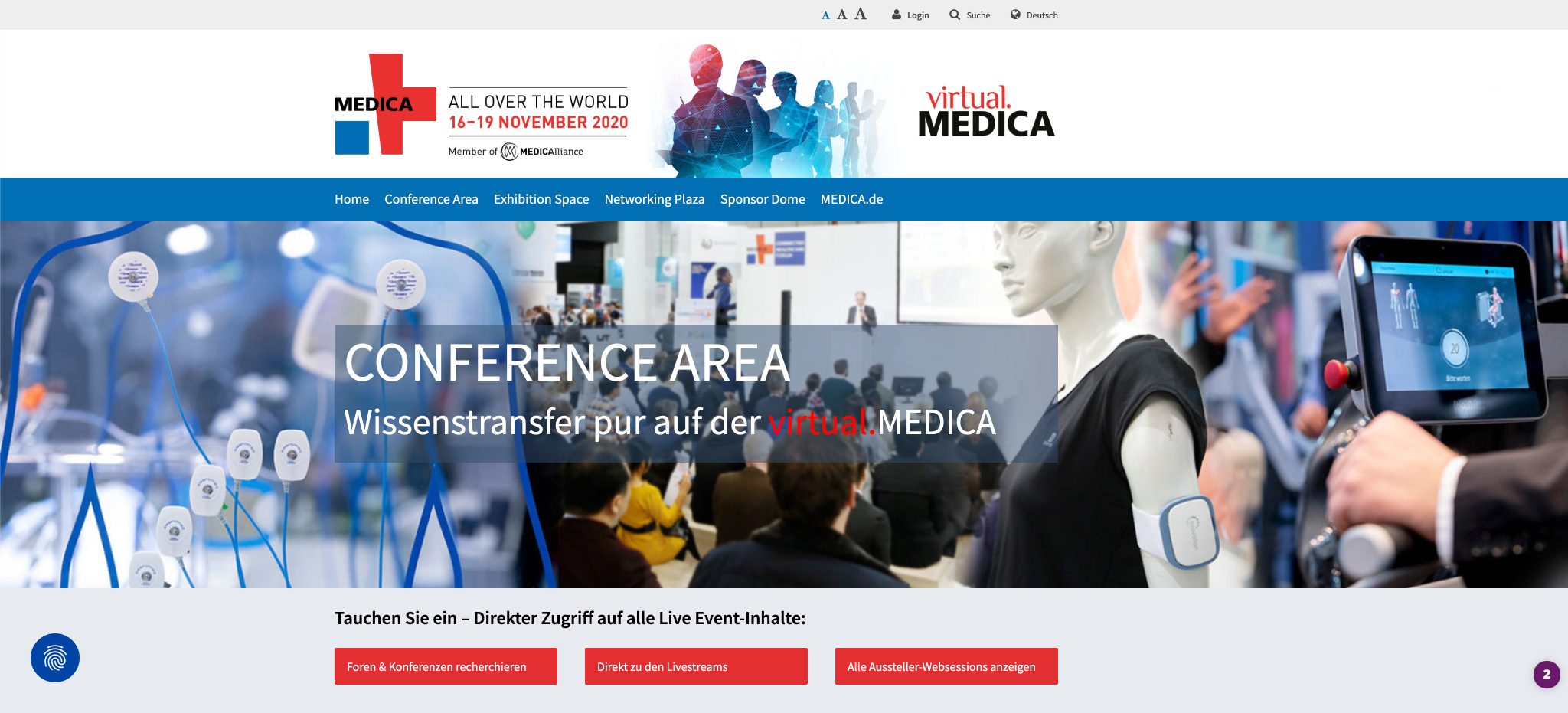 The conference area at the virtual MEDICA (source: dimedis)

10,000 participants from more than 110 countries took part in the glasstec VIRTUAL trade fair. Approximately 800 exhibitors from 44 countries presented their products in the so-called Exhibition Space. Approximately 45,000 trade visitors from 169 countries used the offerings at virtual.MEDICA and virtual.COMPAMED; in addition, 1,500 exhibitor from 63 countries attended. »
Download high resolution graphics of this press release