dimedis presents its latest FairMate LeadTracking version with interface to CRM systems – Première at ORGATEC with more than 50,000 scans
Cologne, November 29, 2018 – The software company
dimedis
presented an update of its
FairMate LeadTracking app
for
Koelnmesse
during the
ORGATEC
trade fair and introduced an interface to CRM systems for the first time. During the trade fair the exhibitors used the app more than 50,000 times. The FairMate LeadTracking App once again surpassed all expectations at the ORGATEC and proved its performance and stability. A special highlight: the interface to CRM software solutions thrilled selected exhibitors. It has never been easier for them to read the scanned leads into the CRM systems in real time. After scanning, the FairMate LeadTracking app places the recorded data on a separate interface (API) for the exhibitors. The FairMate LeadTracking App registers booth visitors digitally at trade fairs and events. By scanning a QR code on the visitors' badges or their admission tickets, their contact information is saved automatically on the exhibitor's smartphone. The FairMate LeadTracking App has already been used during numerous events held by Koelnmesse as well as other trade fair companies.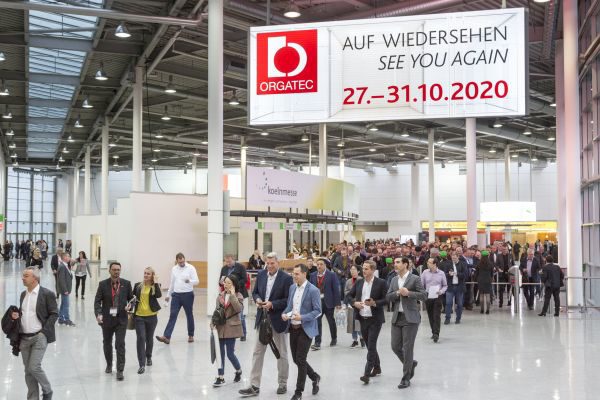 ORGATEC relies on FairMate, also for lead tracking by the exhibitors (source: Koelnmesse)
Exhibitors can supplement the visitor data with additional, individual information such as memos of meetings, or define and then create categories using "tags". By using the FairMate LeadTracking App, there is no need to manually enter the contact data gathered later on and run the risk of making mistakes. The visitor data is available immediately in digital form for further sales and marketing activities.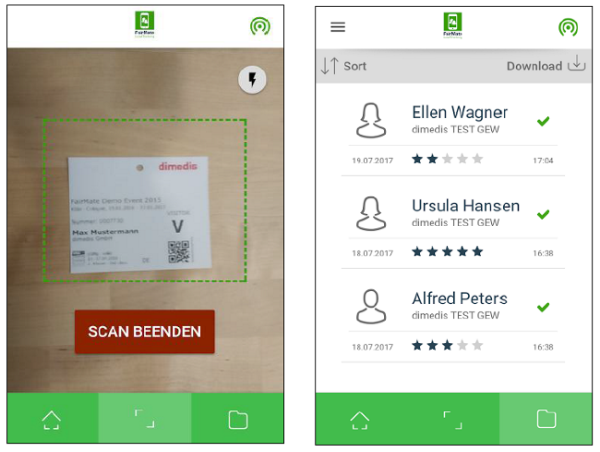 The new FairMate LeadTracking app was well received by the exhibitors (source: dimedis)
Daniel Gogel, FairMate product Manager at dimedis, said the following about the new feature of the FairMate LeadTracking app at the ORGATEC trade fair: "The ORGATEC trade fair clearly illustrated that the FairMate LeadTracking app is performant and stable. With more than 50,000 scans, the app did a brilliant job of coping with the rush of visitors on the booths. The LeadTracking app went down very well with the exhibitors. Furthermore, we used a performant CRM connection in real time for the first time with selected exhibitors. Our customer, Koelnmesse, uses the FairMate LeadTracking App at a large number of trade fair events and offers this service to its exhibitors."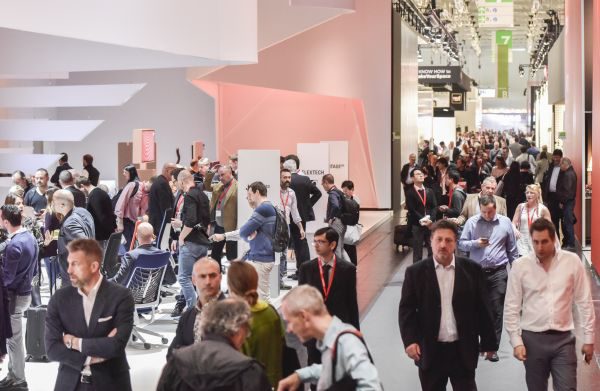 Visitor management on the booth is a huge challenge for the exhibitors. With tools such as FairMate LeadTracking, tedious tasks such as typing in business cards are a thing of the past. (Source: Koelnmesse)