dimedis designs new ticket offices for the Westfalenhallen Dortmund – A responsive design and a look and feel that matches the trade fair portals – Next trade fairs: "JAGD & HUND", "CREATIVA" and "INTERMODELLBAU
Cologne, Dezember 15, 2017 – Together with
dimedis
,
Westfalenhallen Dortmund
has redesigned its trade fair ticket offices and adapted them to the portal design. The ticket offices now have a responsive design and a look and feel that matches the trade fair portals. The changeover affects all trade fairs held at the Westfalenhallen Dortmund. The next trade fairs with the new design will be "JAGD & HUND", "CREATIVA" and "INTERMODELLBAU".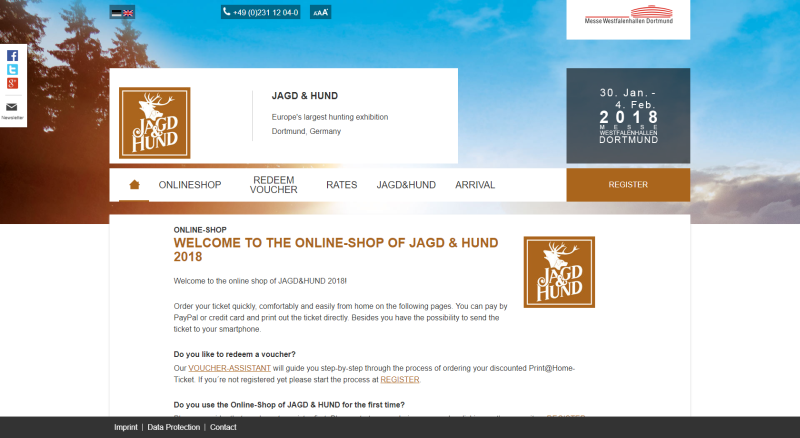 Revamped ticket office of the trade fair "JAGD & HUND" (Source: dimedis)
Besides creating the design concept, dimedis was responsible for the design concept, the coordination tasks and the subsequent configuration and rollout of the ticket office.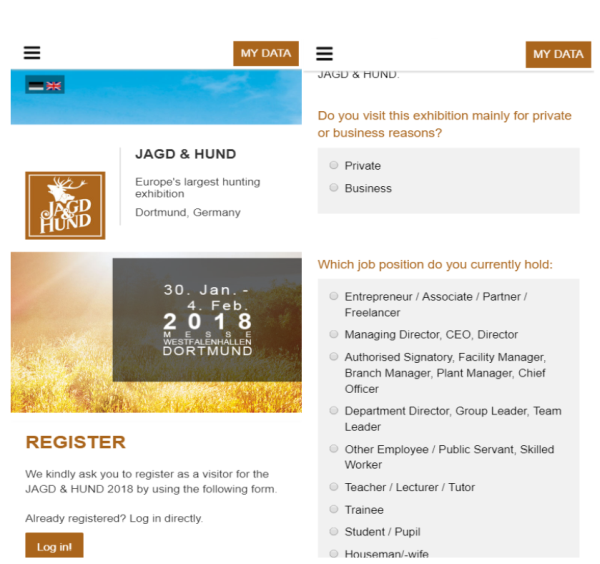 The responsive ticket office of the Jagd&Hund trade fair on a smartphone (Source: dimedis)
The revamped ticket office is based on the
FairMate OnlineShop
, a subproduct of
FairMate
, the all-round solution for trade fairs and events.